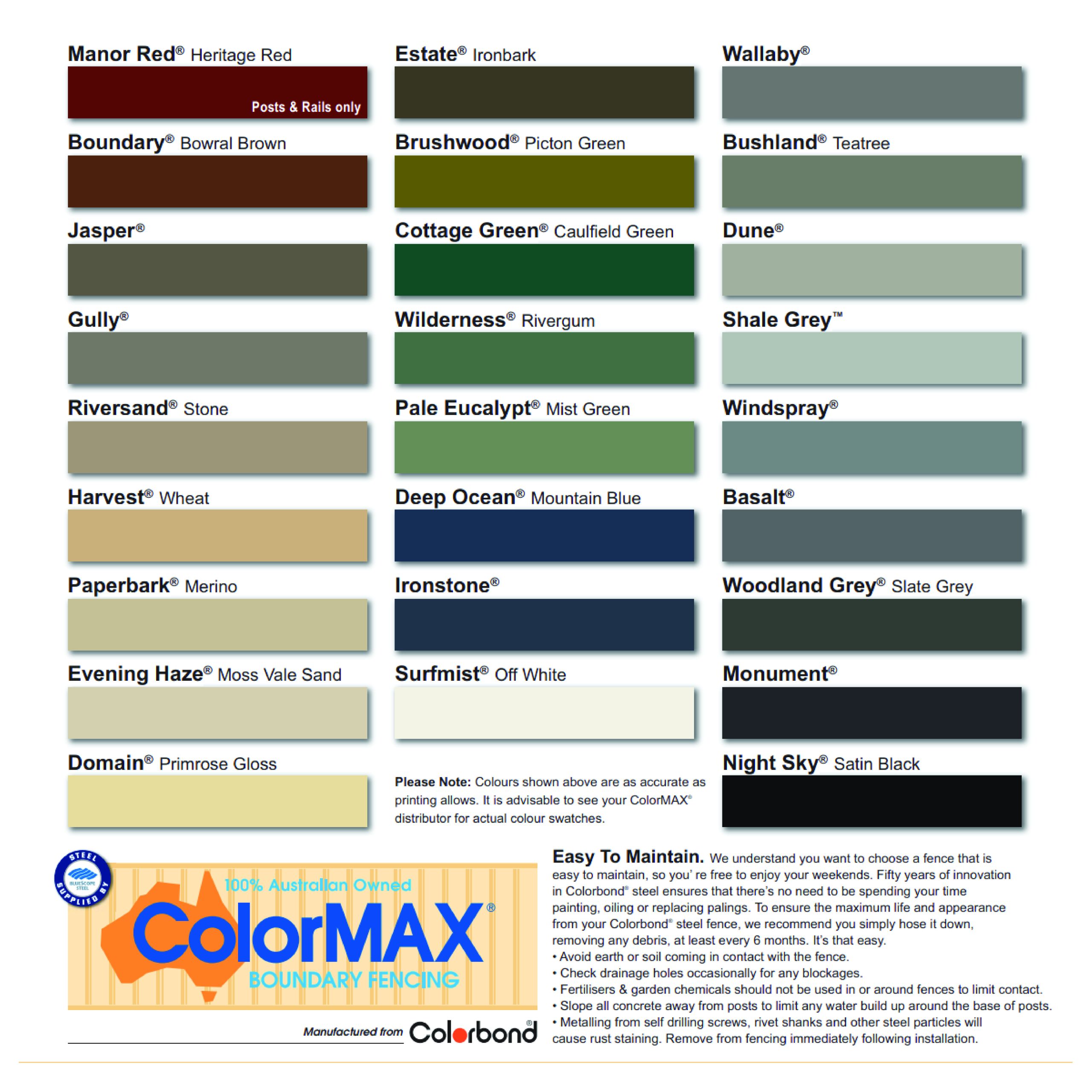 Colourbond® fencing is the most popular and most recommended form of fencing. It is extremely hardy and one of our most cost effective forms of fencing
Colorbond® comes in heights of 1.2m, 1.5m, 1.8m & 2.1m high. If you are looking to increase the height of your fence even further you can choose to include timber or concrete sleepers at the base of your fence, or decorative lattice, slats or louvres at the top of your fence.
Custom Fencing only uses genuine Colorbond® steel which comes with a 10 year warranty. You can register your product here.