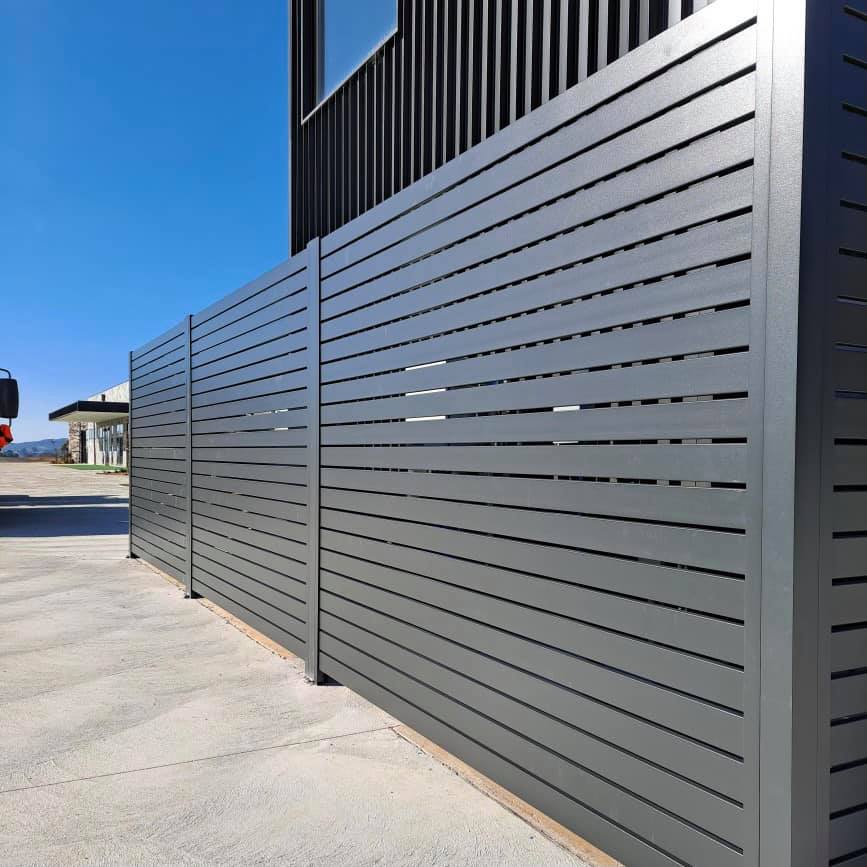 Horizontal Slat fences are constructed using a timber of your choice or aluminum. We offer slats in two standard sizes of 50mm with a 10mm gap or 75mm with a 9mm gap. These sizes can be customised if required.
Aluminium slat fencing is available in all of the standard Colorbond colours that are found on this colour chart. They are also available in various timber woodgrain styles that can be viewed here.
If you are after an alternative look all of these option are also available in vertical slats.